Hello!
Привет!
The day before yesterday I finally got my new stamp set from
Create a Smile
. So, I used it for my new card. This is my first experience with coloring. It's not perfect at all, but i hope next time it will be much better!
Позавчера наконец получила свою малюсенькую посылочку всего с одним набором штампов от
Create a Smile
. Не терпелось сразу же пустить их в дело. Это мой первый опыт по раскрашиванию штампов. Понимаю, что до идеала еще, ой, как далеко, но тут дело практики. В общем буду тренироваться дальше.)))
For coloring I used distress inks.
Раскрашивала картинку дистрессами.
Want to join
CAS(E) This Sketch #135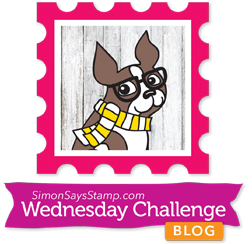 So often we just want to say HELLO to someone precious!